THEN:
Archived Photos   2013:  Page 1  Page 2   Page 3  Page 4  Page 5  Page 6  Page 7  Page 8 Page 9   Other Photos:  Horsing Around   Inside Murdock Whitney  More Archived Photos  Remember When…  Then and Now  Then: From the Air 2000  Then: Old Murdock     Historical Photos:  Page 1  Page 2  Page 3  Page 4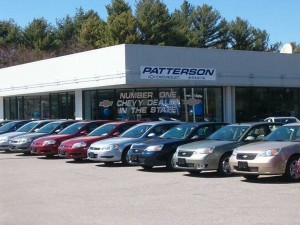 The former Patterson Chevrolet-Buick was located at the same location where Mathieu Ford is located today.          Finally, well-known and successful Mathieu Ford purchased the property and is featured in our NOW picture below.
THEN:
It was preceded by Putnam-Feldman and succeeded by a used car place that didn't quite get off the ground.
NOW: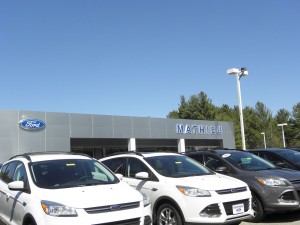 2013 Mathieu Ford Lot on Spring Street, Winchendon, MA
So just what happened to the old Mathieu Ford Sales location on Central Street in Winchendon.    First the before picture.
THEN: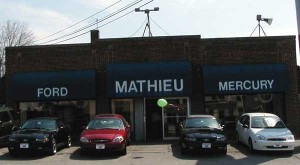 The original Mathieu Ford Mercury location on Central Street.  (now located on Spring Street, Route 12 in a much larger facility)
NOW: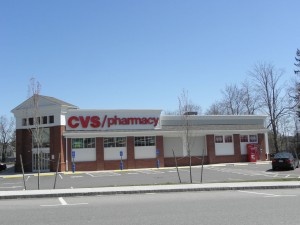 Same location, now with a new CVS Pharmacy